Ana Merces
Owner / Lead Makeup Artist

Lead Makeup Artist and Owner Ana Merces was born and raised in Brazil, but moved to the US in 2005. Her professional background includes certification from Von Lee Academy, 10 years working for MAC in Artistry and Executive Level Management , and experience in wedding makeup artistry since 2008.

She is passionate about realizing each person's unique vision and working to match their wedding theme. She has also taken courses with other makeup artists in both Brazil and the US to keep up with the most current trends.

Ana met her better half in 2016 and together they have a son named Liam and a fur baby, Luna. During her off time, Ana enjoys spending time with family and loved ones, watching her favorite shows and going out to restaurants as she is a major foodie!

Ana strives for perfection! Whether it's a wedding, engagement, pregnancy, senior year, or another important time, she is happy to make each client's dream beauty vision come true!
Featured by Forbes in 2021, 2021 Fall Washingtonian Weddings Magazine Cover, 2021 Bethesda Magazine, 2011 issue of "INSIDE" Weddings Magazine, Featured in Style Me Pretty, Featured on the Knot, Wedding Wire Bride's Choice Awards winner since 2009.

***Covid-19 Certified for the Professional Beauty Industry Training.***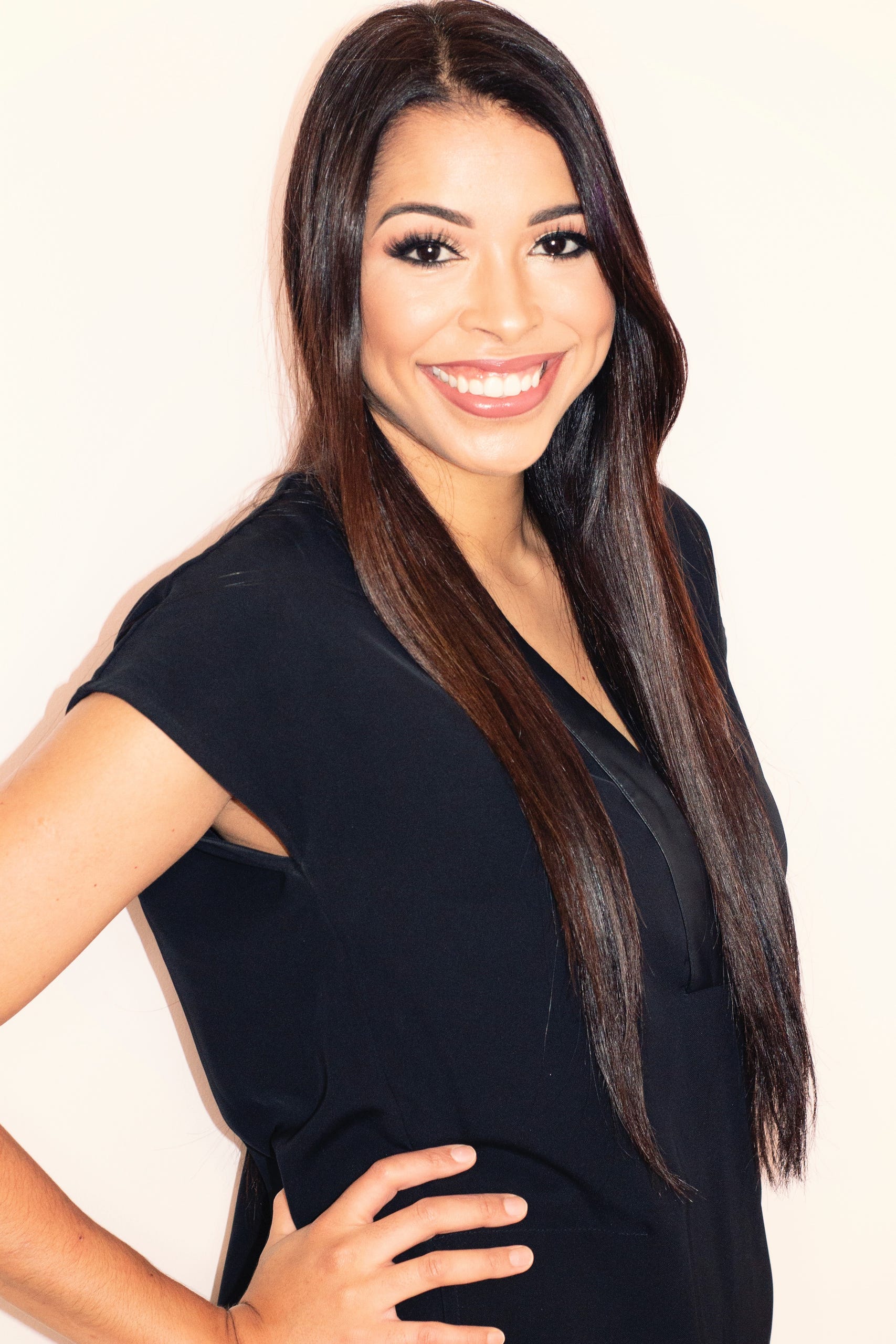 Kind Words
"Your search is done - you want Ana on your wedding team!

If you are looking for a wedding style team that not only makes you (and your crew) LOOK beautiful, but also FEEL beautiful and celebrated, look no further! I cannot recommend Ana and her team enough. On my big day, Ana and Liz provided bridal hair and makeup, and bridesmaid makeup services. These two ladies were fantastic.

For the bridal makeup look, Ana was extremely thoughtful and responsive to all of my questions and thoughts (for example, I told her that I was having issues with dry skin and she brought me a hydrating face mask for the morning of my wedding!). I have limited knowledge of makeup, but Ana was so easy to work with and very adeptly took my thoughts about my bridal look and translated it into the perfect presentation. She used high quality products and personalized the makeup regime to fit my specific skin needs and desired look.


Ana and Liz were also perfect on-site support on the day of the wedding. They were calm, fun, and worked quickly the whole morning. They rolled with the last minute changes and provided a positive and affirming presence through the whole experience. They also followed very strict COVID and hygiene protocols, which made all of us feel very comfortable too. You will not regret booking this style team!!"


Amy O, 2021 Bride


"Ana Merces did an amazing job providing make-up services for me and my 3 bridesmaids. Being Asian, we required someone who knew how to work with almond-shaped eyes and she definitely enhanced the look of them. During my trial, she applied a different style to each eye and was very helpful in determining what looked best. For the wedding, the make-up was stunning and she made my skin look absolutely flawless (and it's definitely not). One of my bridesmaids even said that she looked better than she did on her own wedding day. Tons of guests, as well as my mom, who is in the make-up business, said she did an awesome job. If you're looking for a make-up artist for your wedding, I highly recommend Ana."
Jen, 2011 Bride


"Ana is truly gifted as a makeup artist. As someone who typically does not wear makeup, I really appreciated her ability to provide me with a natural, understated bridal look. My bridesmaids looked absolutely gorgeous and were pleasantly surprised by the quality of Ana's work. Ana is a calm and kind person and I was happy to have her be a part of such an important day. Book her immediately!"
Molly, 2012 Bride


"Ana's makeup looked great on me and the bridesmaids and Mom! And it lasted ALLLL night! Ana was totally responsive and so much fun to work with. She made me feel completely at ease during the trial and I was so happy with what she'd done. She did a great job on the wedding day makeup and I can't wait to see the professional photos. She is super familiar with what products are out there and what works and looks good. It was super convenient to have Ana come to the hotel and do our makeup there.
I would highly recommend Ana to any bride in the DC area!"
Tara, 2019 Bride


For additional client's reviews please see my Wedding Wire Page:
For additional client's reviews please see my Wedding Wire Page: